To Make the Crochet Bag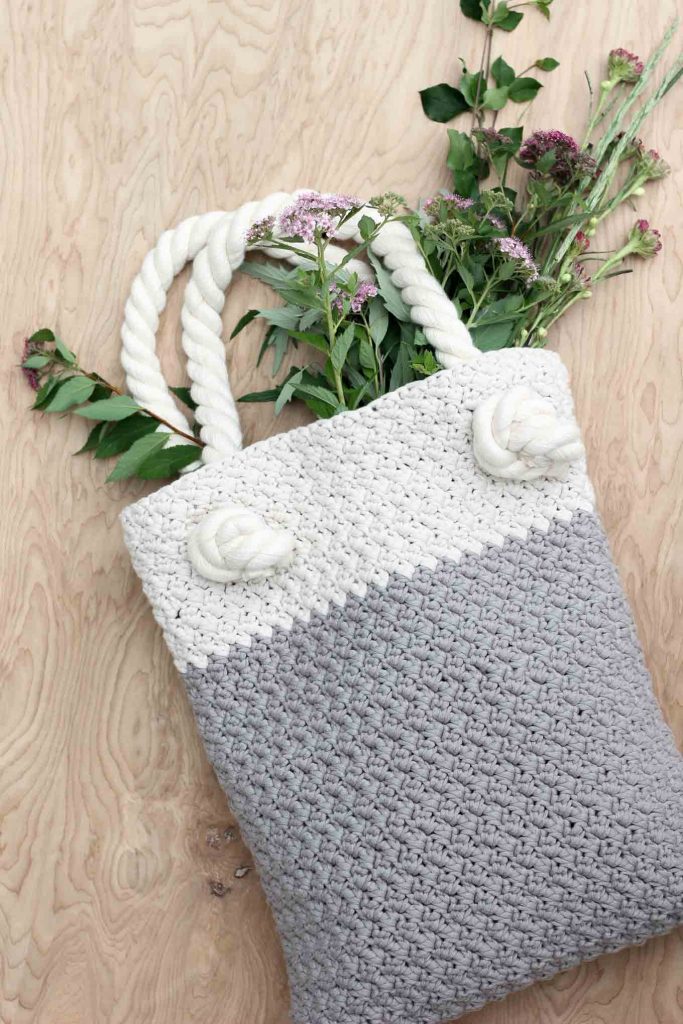 July 20, 2016 7:31 am
5.295
I love crochet bags! I think they look like vintage and of course I love all of the vintage materials. Today, I will try to mention about really basic crochet bag. This free crochet bag is ideal for beginners. It has enormous color and amazing texture combine to form the excellent modern bag.
Heeey! Come here all the beginners! This crochet bag only for you.  You only have to know to crochet this crochet bag is how to single and double crochet. And of course you have to know how to crochet a square. Yes you are right this crochet bag is not a different from the other bags. And you are right again this is not an amazing washcloth. But this is a very simple, easy and basic crochet bag. You don't have to have any crochet bag experience for this bag.
Here you are crochet bag supplies;
-2.25 yds thick home decor rope,
– Size J/11 hook,
– Tape (clear or masking),
– stitch markers,
-1 skein cream and 1 skein clay,
-Sharp scissors,
– measuring tape.
Gauge: 7 (single crochet, double crochet) groupings = 4", 12 rows = 4"
To make to crochet bag:
(1 sc, 1 dc) Into second st from hook, *skip next st, (1 sc, 1 dc) into next st; repeat from * to last st, 1 sc in last st; turn. Ch 1, (1 sc, 1 dc) into first sc, sk next dc, *(1 sc, 1 dc) into next sc, sk next dc; repeat from * to end finishing with 1 sc in turning ch; turn.  Cont in pattern for 4 more rows; fasten off, leaving a 12-15" tail. And then mount the hangers.
And here are handmade amazing crochet bag!