To exercise as a hobby
June 19, 2016 10:00 am
1.448
Everybody has to exercise for his/her health. And to be exact this includes your body and soul health. You can not live a healthy life without exercise. Exercising is good for your heart,body and soul.Exercising motivates you in an unbelievable way.
The best way to exercise is to exercise in the morning which provides your body with energy . To walk in the morning is a very good choice to exercise which sets the seretonin hormone free and makes you feel happy.It does not cost you anything and you do not need any special equipment to walk. Just put on your tights,t-shirts and snickers. And just leave ,if you wish to fill up your lungs with fresh air and seize the day.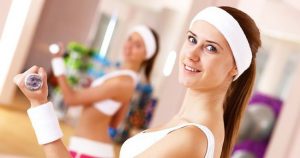 The best solution to loose weight is losing weight with exercises. If you want to loose weight you have to go on a diet and you have to exercise as well. To exercise helps you also to get your body in shape. So it prevents that your body looks ugly and flabby. You can choose the suitable sport for yourself and decide which one makes you feel comfortable and happy.The choice also depends on your character.Whether you prefer yoga ,cardio or tenis. If you are looking for a calming and relaxing sport art you can choose yoga,which is more spirituell. You can choose tenis or cardio ,if you're an active person and prefer to run or jump instead of relaxing  by doing execises.