Rose Made of Felt
The space design and stylish accessories felt the new trends in the arts and crafts of any use. Soft looking to support our home decorations felt able to do many things. Because the process is easy and you can use the color you want. The style is very similar to the ribbon embroidery.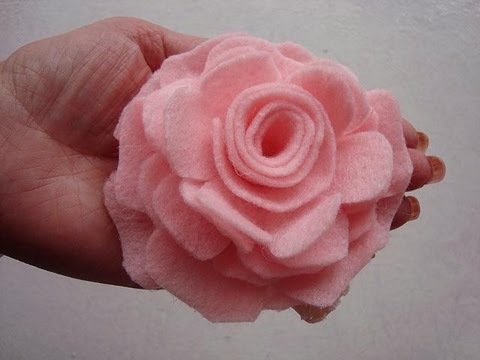 Those who like to do the design with seals, which can be attached to the little girl baby and children's clothing bag decorations or tiny clasp, green and pink felt from the simple rose sample must for the ladies can also be used to decorate accessories of all kinds. It might be a good example for dealing with fabric flowers. Especially handmade products include seals for door wreath made with a popular place also often used.
What do you say to the roses simple felt pieces of felt? Felt figures and glued cardboard cut from various books. The figures behind the velcro strap is provided to keep the paste felt. You are also for your son or daughter to design a gift to your near and you can make these beautiful items. Everywhere worthy of all the work with felt pieces big enough to have stayed in this study perform various tasks, you can equip your home with roses.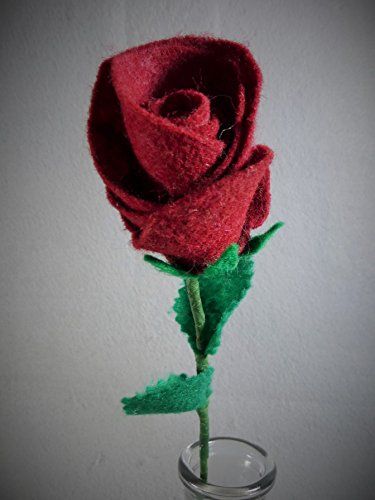 Using an appropriate mold size we want on our felt we draw a pencil round. After we cut the edges round draw. The first step is to cut felt circles to be the flower base. A large glass for it, or you can circle the appropriate size, you can use any object. Cut round the edges, we cut more times in order to form an inward spiral.
We wrap our flower outward starting from the end point, after the winding process is completed we can fix the leaves from the base paste with hot silicon. Paste doubling felt the hot silicon. Finally, wrap the remaining space in the center by a seal tape and paste. Apply the decorations on the most recent transaction.