Practical Way of Glass Cleaning
February 15, 2016 4:45 pm
1.122
Practical Way of Glass Cleaning
Glass cleaning is very hard sometimes and we need to practical way about this situation. If you want to clean it quickly, you should to make some tips about it.
Detergent Must Be Liquid
First of all, you should to use liquid detergent. Because liquid detergent removes stains easily and does not leave traces on the glass. Powder glass can draw glass.
You Should Clean Hot Water
If you clean your windowpane hot water, it would be clean quickly. Hot water is a good dirt remover.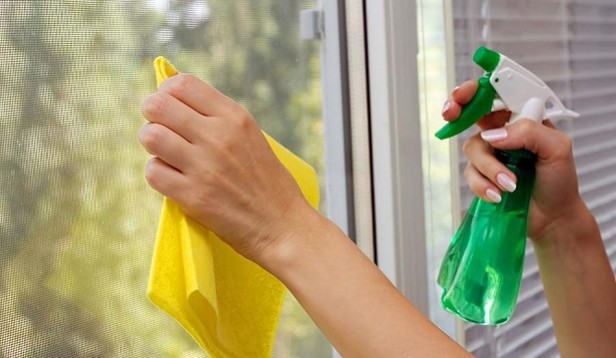 You Can Use Vinegar
Vinegar is perfect idea for clean glass. You should to use it every time. It's safety and natural cleaning material. Add to cleaning water 3-4 drop and clean your window pane quickly.
You Can Use Salt For Clean Windowpane
Salt is a good cleaning material for glasses. You should to add your cleaning water a little and wash your glasses. Salt will easily remove stains. If you want, you can add a little lemon water.
Use Newspaper for Cleaning
Practical way to clear glass, pieces of newspaper. Newspaper is a good cleaner for your windowpane.
Get Help from a Toothbrush
You can use toothbrush for your windowpane cleaning.   Apply toothbrush to the stained place.
Don't Use Acetone
Acetone is damaging for glasses surface. It's a big problem for glass cleaning. Therefore don't use this liquid. Also, gas oil, thinner is damaging for your windowpane. It draws surface of glasses. And important information is about knife. When you use knife for cleaning, it would draw your windowpane or glasses.