Inspired by this post about Car Hacks, we can't wait to transform our garage with some of these garage organization ideas.   Make the most and organize the space you have!
*This post contains affiliate links*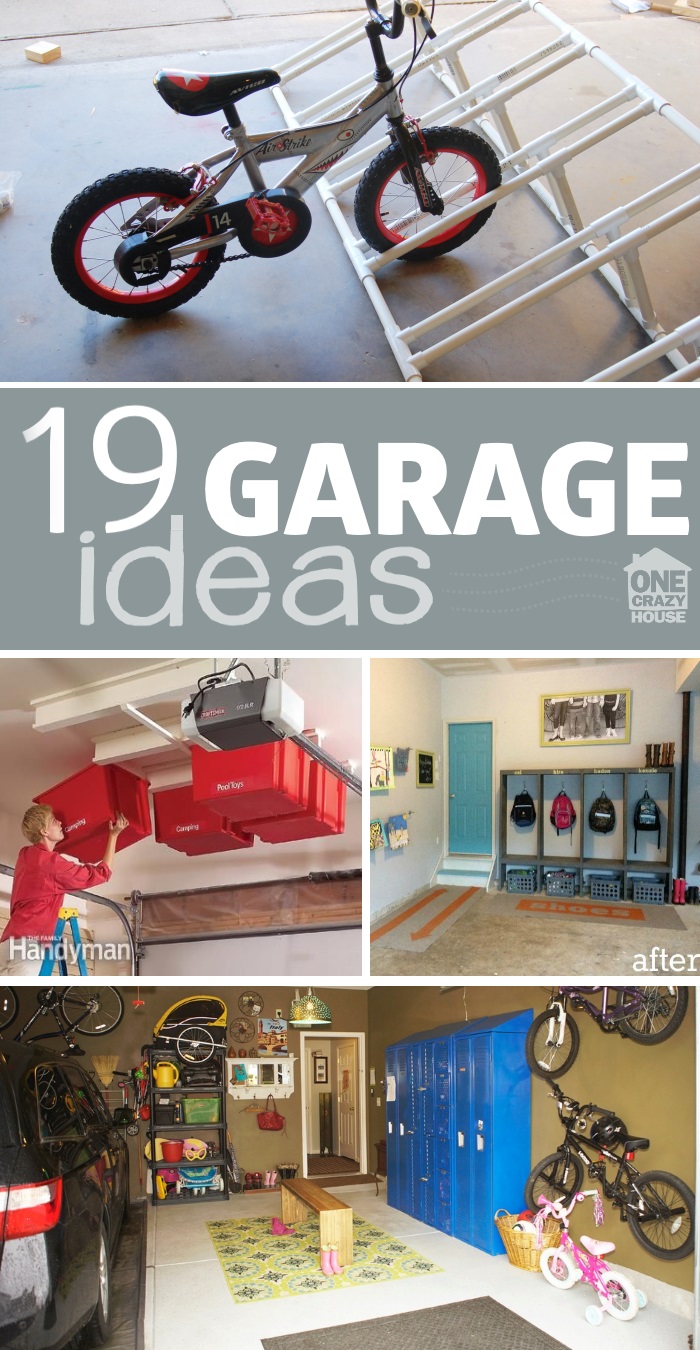 CLEAN YOUR GARAGE FOR SPACE
Don't let bikes take over the garage.  Make your own bike rack using PVC parts – it only took an afternoon!
This mom gave her garage a makeover by installing cubbies for each kid and a message board.
Utilize ceiling space in your with this sliding garage storage system!
Half-garage, half-mudroom.  Help your kids be organized with this make-over.  I love the addition of the lockers!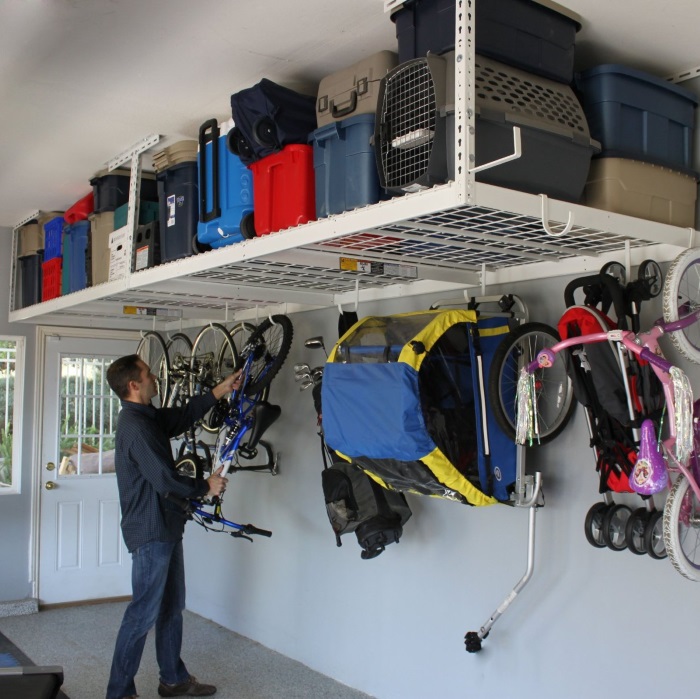 GARAGE ORGANIZATION TIP
Go vertical and consider adding an overhead garage organization system!  Genius!
GARAGE ORGANIZATION TIP
Organize the garage and all the kids toys by putting up some wire shelving and adding some fun labelled bins!
Cubbies are a great way to keep all the garage stuff organized and in one place. Keeps all their stuff right where they can grab it on their way out the door.
If you don't have a lot of wall space for whatever reasons you will love this garage tool caddy.  It keeps all your rakes, shovels and weed eaters contained.
Make this super simple bungee cage to keep all the balls from rolling around the garage and under the car!
The man and his plan.  He has grand garage ideas and tells you how to put shelves up in cement walls.  Thanks Man!
GARAGE HACKS
How to clean the Garage – this is a tutorial with practical steps and tips on how to cut back on clutter.
Your electricity bills will thank you with this Garage Tip.  Add insulation to your garage door with a  radiant barrier.
If you have a small garage you will love this Garage Hack.  Screw a pool noodle into the wall to avoid door dings.
AND… you can use a tennis ball in this garage trick to help you park.  Suspend it in the air at the point where you are perfectly pulled in, no more guessing.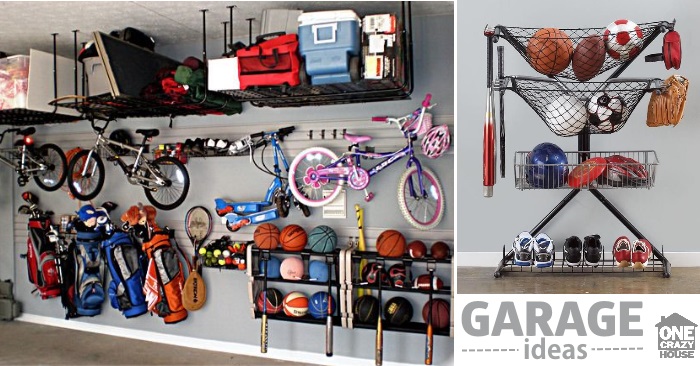 Use shelving hung from the ceiling to utilized vertical space as well – love how nothing is on the floor.  Garages can be so dusty!  Terrific.
This sports equipment rack is perfect for organizing your garage! It has a place for everything.
Transform your garage into a living/working space without bugs!  Add a screen over your garage door.
These hooks will save you lots of space in the garage
Smarter way to organize your tools – keep them on the board
Looking for more ideas to get organized?  Check out this car organization "station" – perfect for an on-the-go-family!