Knit Skewer Hooded Baby Vest Pattern Free Video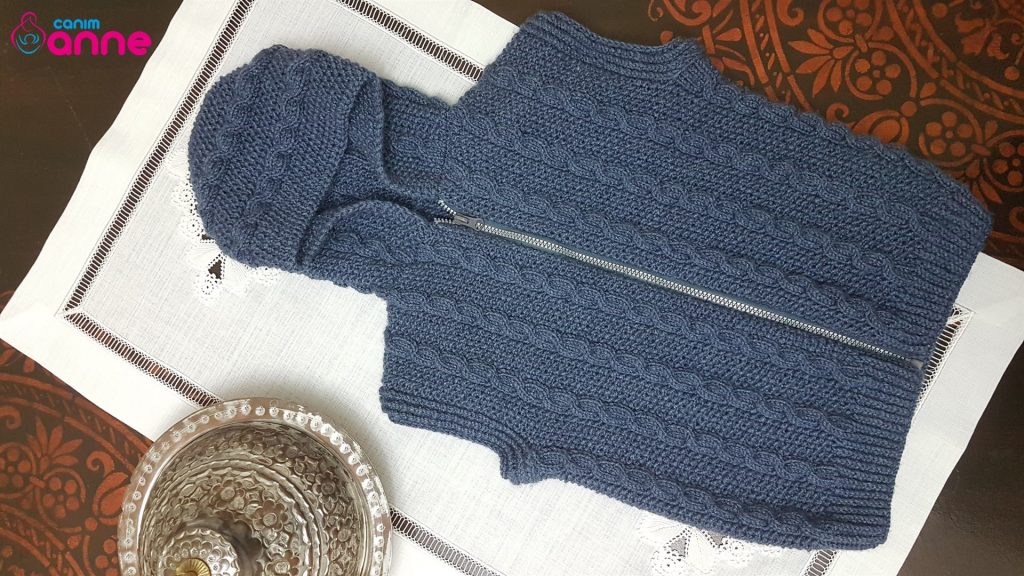 February 19, 2020 9:58 pm
824
We offer you, our valuable followers, the stylish baby vest with hooded zipper detail and hooded baby vest.
We think that you will use the very useful hooded and zipper detailed baby vest model that everyone can make with detailed video narration.
Our example of hooded vest consists of brass and auger model. It is a model with a very good visual. You can choose the model according to the age and brand you want by adjusting our model, which will be liked by those looking for a seasonal vest model, according to the age you want. Also if you are looking for different baby vests. You can find many vest models on our page. Do not forget to visit and click on the link in our article. Goodbye, hope to be together again in new knitting models.
Knit Hooded Baby Vest Making
Suitable for ages 6 and 7.
Width 38 inches
Length from shoulder to skirt length 47 inches
Hood 25 inches
It is a brass and auger model.
Let's start with 51 loops for the front part, we apply the rubber technique. A total of 12 rows of rubber are knitted.
In the model installation, 7 loops for the edge are set to 6 for the augers and 5 for the brass model.
Let's take the first stitch without knitting the model setup, let's knit 1 straight 1 reverse 6 stitches, for 1 reverse 4 straight 1 reverse auger, straight reverse 5 stitches, same for the burst, so we set the model setup and start creating the sample. Until there are 10 augers in total, let's knit the sum of the two fronts will be 41 centimeters. The area will be 36 inches wide. For detailed preparation, you can apply by watching the video narration. We convey our wishes to everyone who will make it easy.
Don't forget to click on our link for all of the hooded baby vests, knit baby vests crochet baby vests and more. If you support us with posts in your social accounts, it is very important for the continuity of video narratives.