Kid Friendly Spring Flower Vases
Kid Friendly Spring Flower Vases
Hello again! It's Kara from A Kailo Chic Life. I am so excited that spring is right around the corner. The warmer weather and colorful flowers make me so happy! To celebrate the arrival of spring, why not gather your kids (or nieces and nephews, or neighbor kids) and have them create these kid friendly spring flower vases from plastic Easter eggs and pipe cleaners? These little vases are just so cute that you will actually want to display them everywhere in your house. And even better, making them is fun for the kids and keeps their hands busy for at least a little bit!
Kid Friendly Spring Flower Vases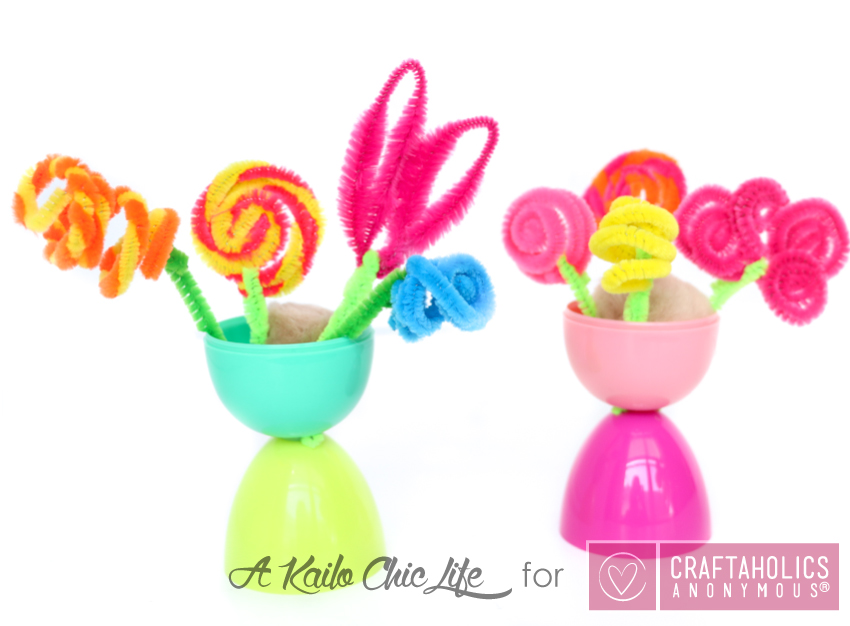 Aren't they just the cutest?! My daughter loved helping me put these together and I am sure that your kids will love making their own too!
The Supplies:
Plastic Easter eggs
Pipe cleaners in an assortment of colors
Brown or tan pom-poms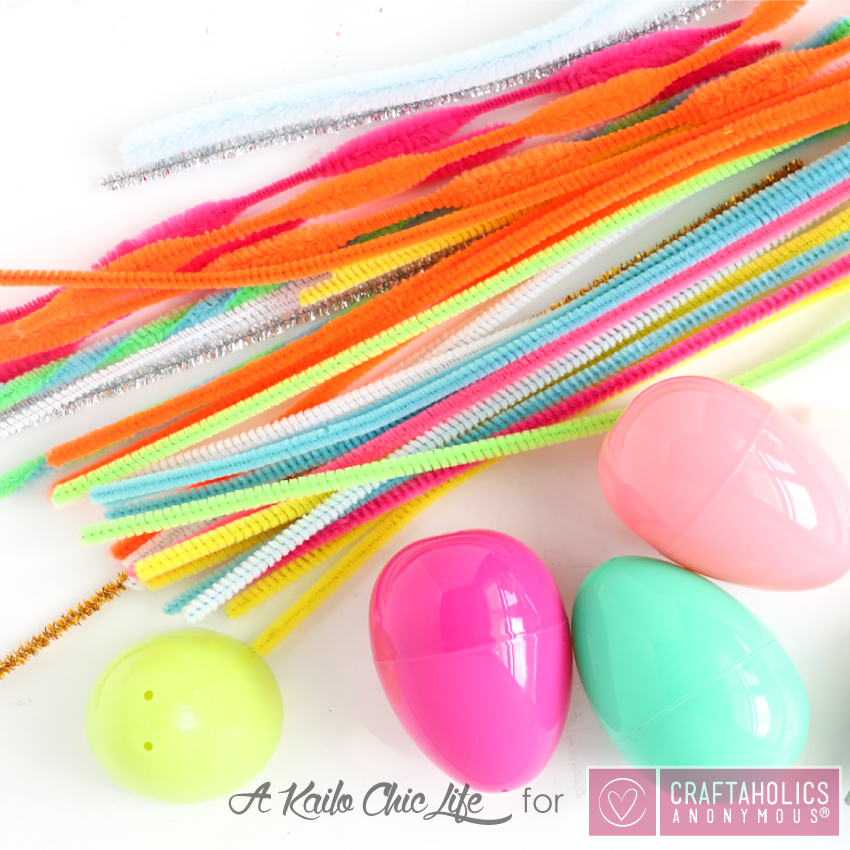 Begin by choosing a top and bottom piece of the Easter eggs. Feel free to mix and match the colors or keep them the same. It's up to you! Now you will thread one end of a green pipe cleaner through one of the holes in the larger top portion of the egg, and the other end of the pipe cleaner through the other hole. Now place the smaller bottom cup of the Easter egg facing up and thread the pipe cleaner ends through each hole and twist to secure the two pieces of the egg to each other. You will have some thing that looks like this at the bottom with the two pieces of pipe cleaner coming out the top and forming the flower stems. Repeat the process if desired to add even more flower stems to the vase.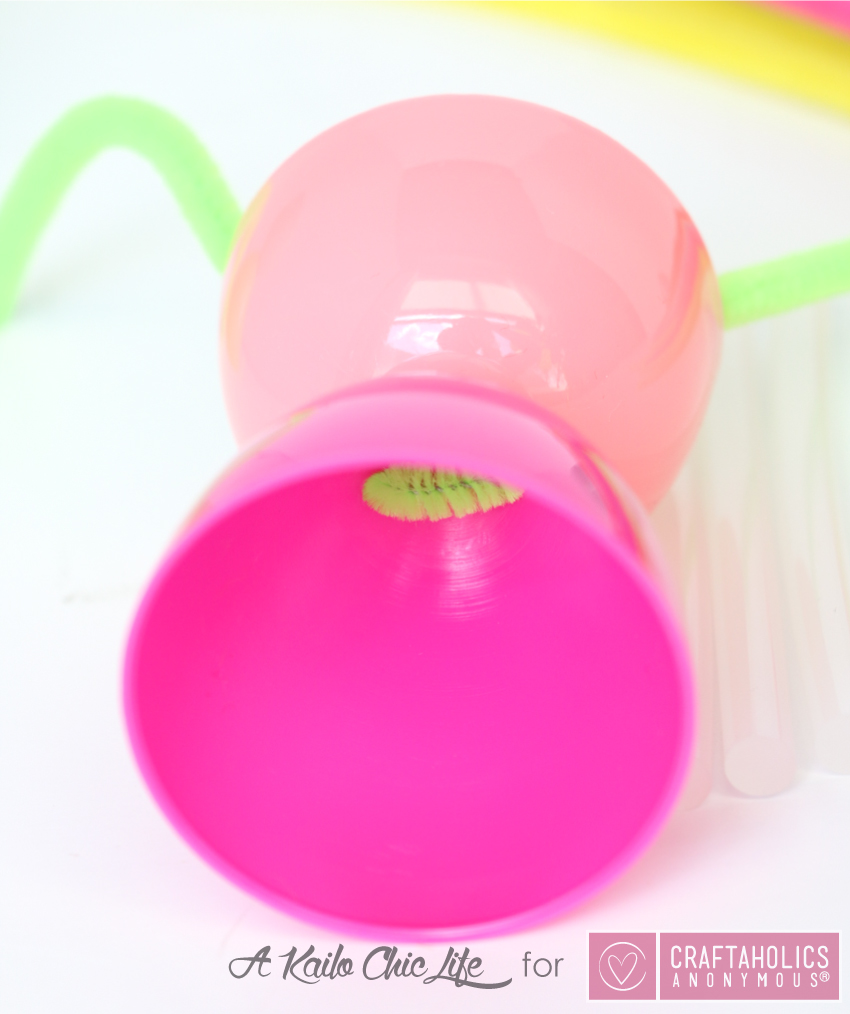 Now you will take the other pipe cleaners and twist and shape them into different kinds of "flowers". We made corkscrew twists, lollipop swirls, and even a mock tulip. Let your kids play around and make whatever their minds can come up with.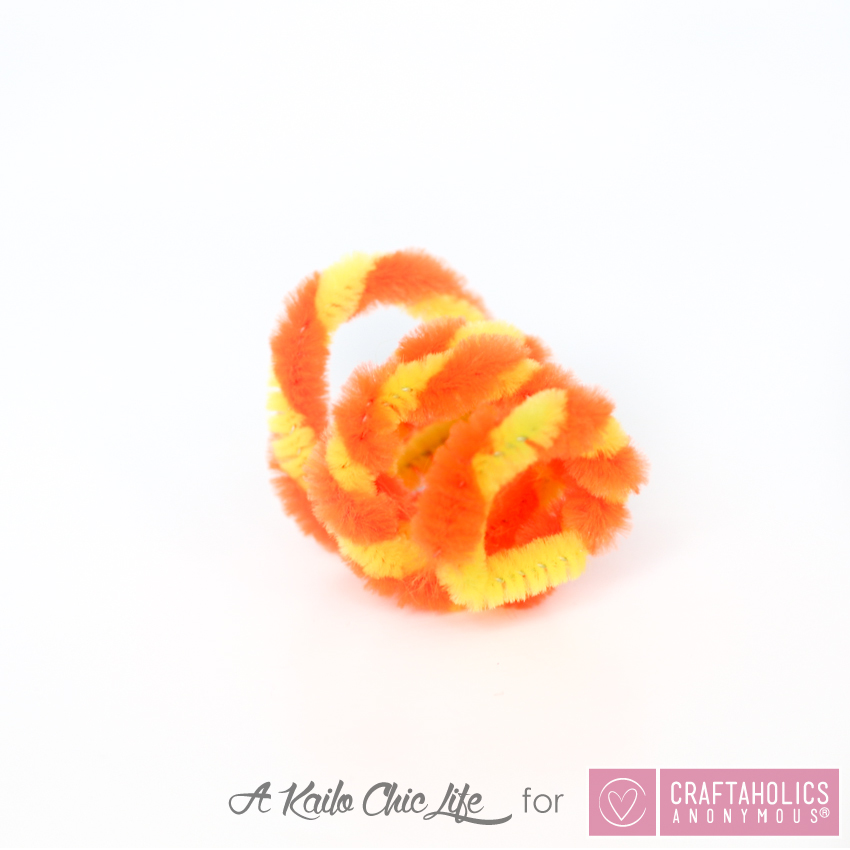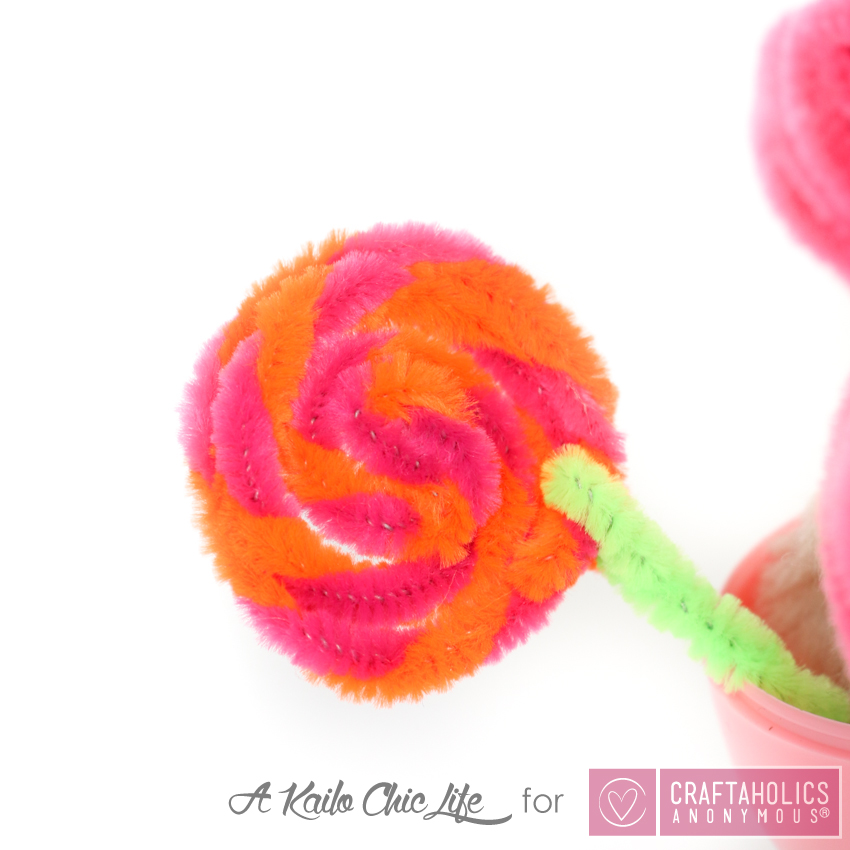 You will then fold the green stem around a portion of the flower and twist to secure. Repeat several more times until all your stems have flowers. Then feel free to add a few brown pom-poms as the "dirt".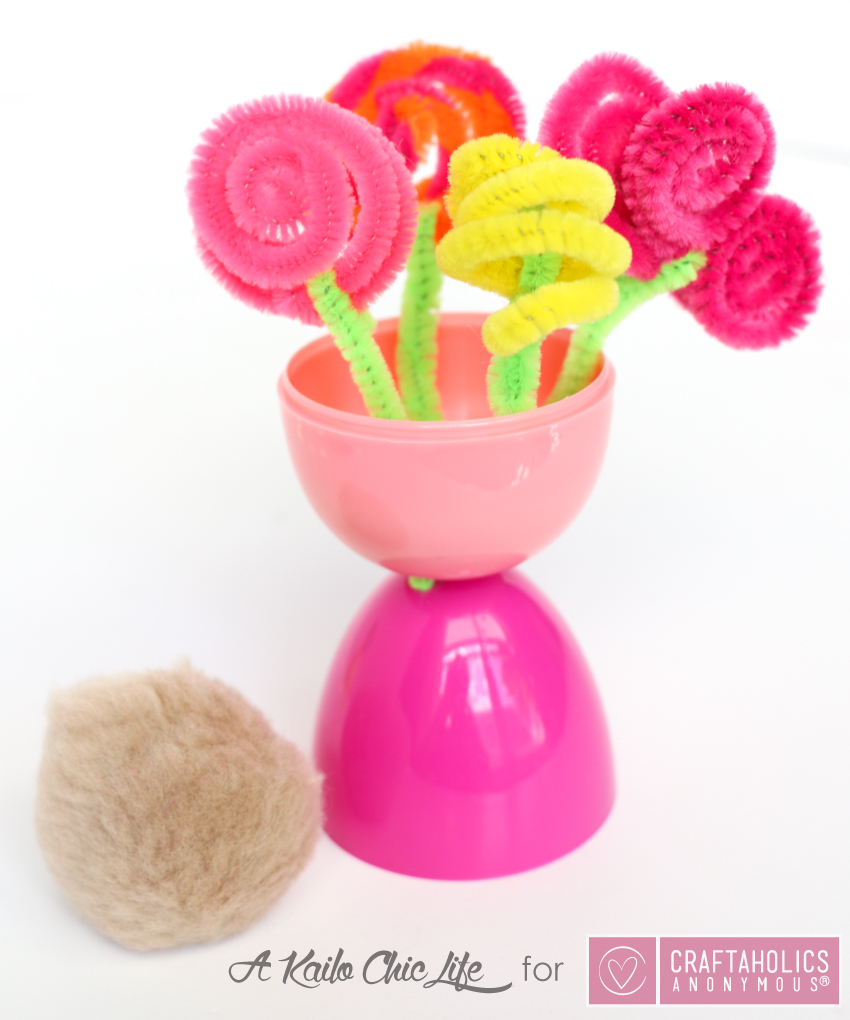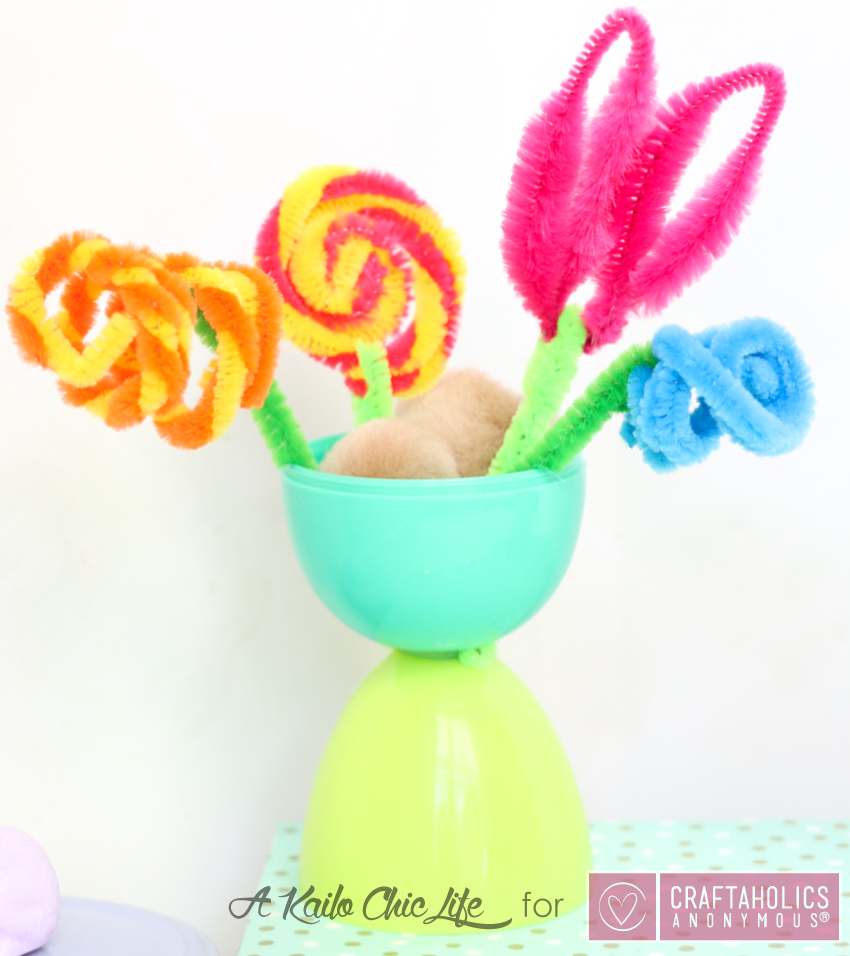 These little flower vases look so cute all bunched together. I love the pops of spring time color these bring into the house. Wouldn't they also make the cutest little gifts?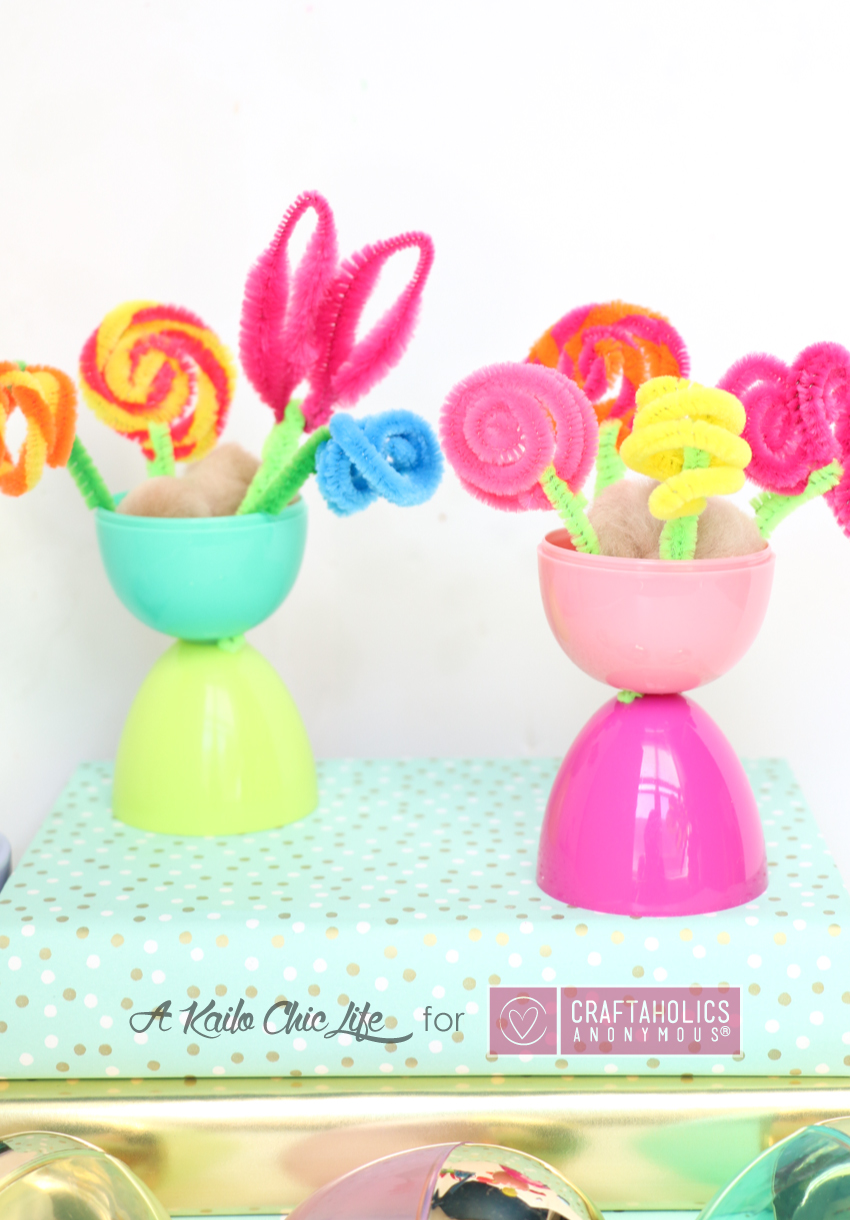 I hope you like these fun kid friendly spring flower vases as much as my kids and I enjoyed making them! For even more kid friendly Easter egg ideas, check out my post on how to turn your extra Easter eggs into popsicles!

More Spring Crafts You'll Love!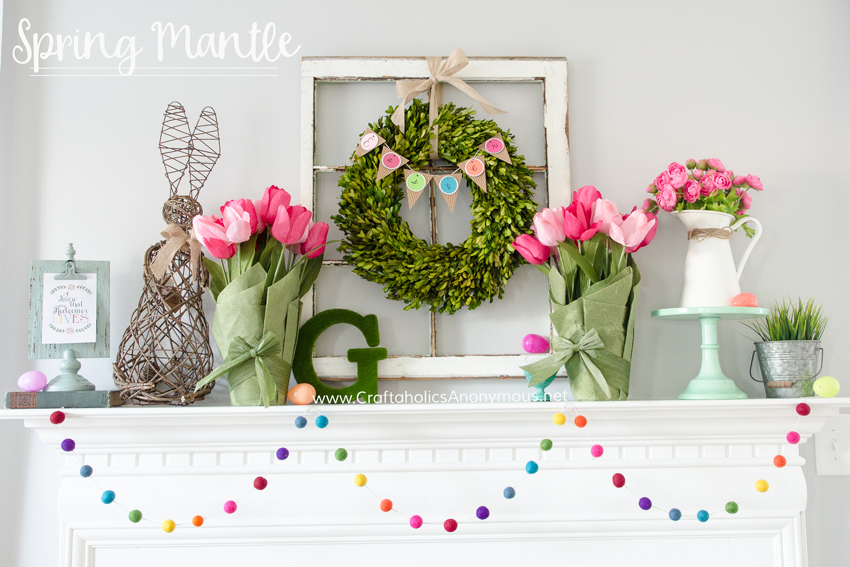 Spring Mantlescape :: So colorful and happy!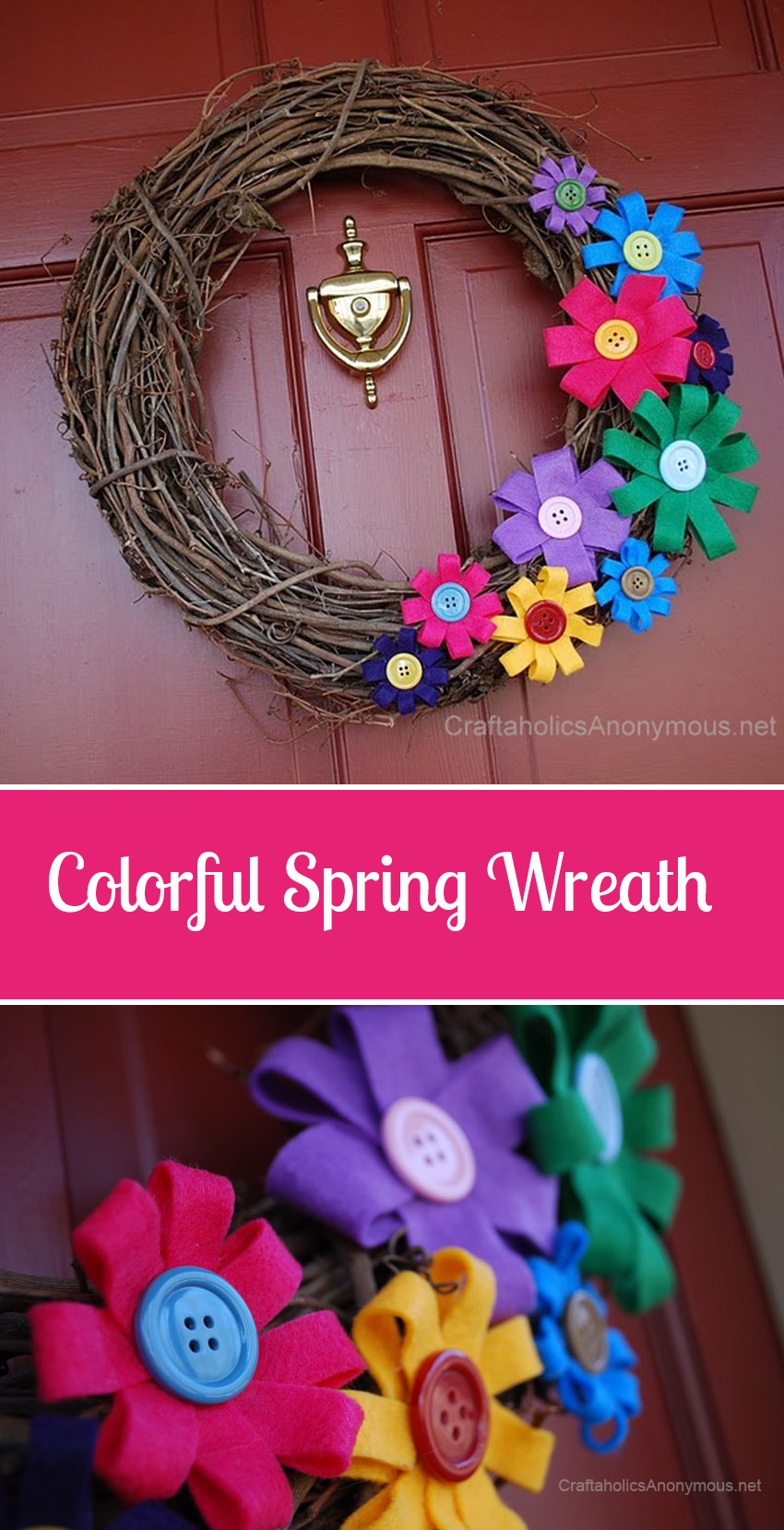 Colorful DIY Spring Wreath :: Add a pop of color to your front door!
Share and Enjoy