Crochet seasonal blouse pattern free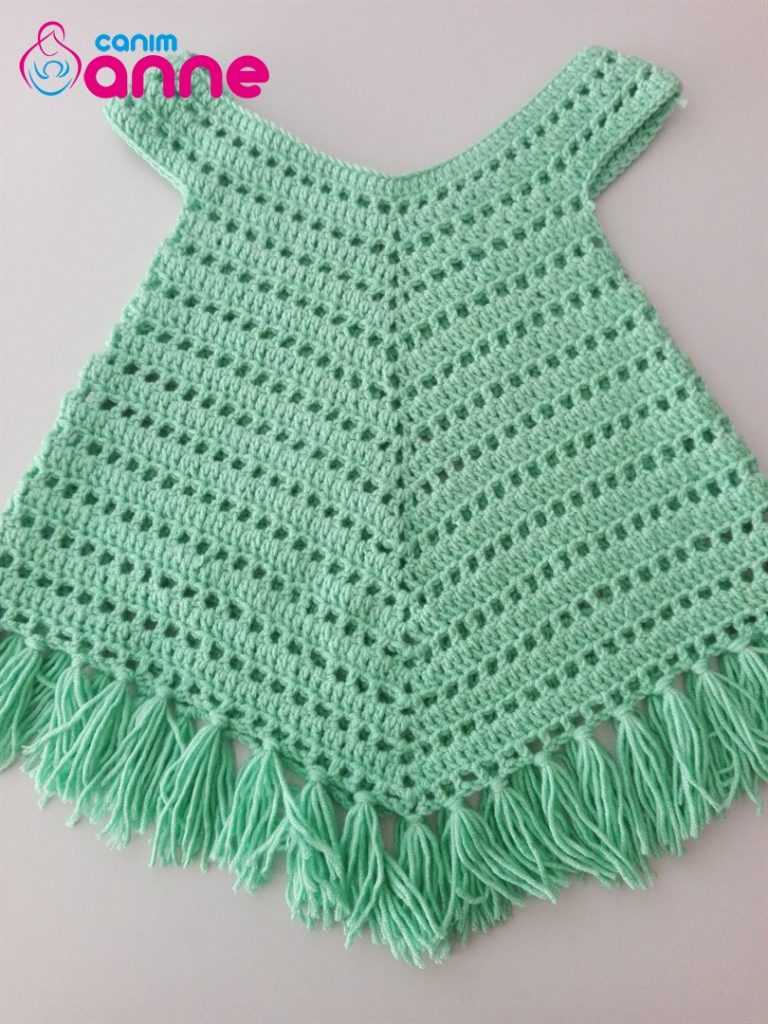 October 29, 2019 5:48 pm
1.516
Crocheted seasonal blouse model construction for girls, tassel detailed great blouse is made to the delight of our dear followers.
You can dress the blouse model for your four seasons girls. You can make this beautiful blouse model by choosing the appropriate strings and shades for winter.
If you like crocheted models there will be stylish models you can make. You can wear beads on the tassel details. Or you can choose marbling rope. The collar and arm section can be made Edge distraction. You can choose the differences you want. Hope to be together again in the new video narratives goodbye.
Crocheted seasonal blouse model making
Tassel detailed blouse making
Use of medium thickness baby rope
Thick crochet was used.
It's the model that starts from the collar.
Let's start with 63 chains. Let's Banister every chain. We're doing the collar part. A total of 60 Banister will be formed. 1 chain 1 gap 1 we make the cage model of Banister. Then let's make 30 Banister also 15 cage right 15 cage set to be in the left part. There is little detail after 15 cages. We're doing a curve for the collar. You can apply it by watching our video for detailed narration. We are already sending our best wishes to friends who will make it easy.
Videos that are published by subscribing to our channel for the continuation of friends you can be notified of our videos, please remember to support by sharing the facts, as always, any questions, comments, suggestions and your requests in the comments section of the video you we'll be waiting for your comments we try to respond as quickly as is very valuable to us so good luck in advance to all those who love knitting.
Don't forget to click on our link for crochet knitting, blouse models all and more.
Just click on the link for the crocheted young girl blouse model.
You can apply crocheted seasonal blouse model by watching the video narration here