Be proud of yor hair clips
July 2, 2016 10:00 am
1.939
Hair clips are a tiny but important part of our lives. Long hair makes us look good and beautiful but especially during work or summer time long hair can be very bothering and make us sweat. So the importance of hair clips can be seen at this point. Besides hair clips make great accecories to our clothes.If you put on a chic dress on,you can use hair clips made of beads,perls or glittering material.
Making hair clips is a good ,motivating and creative and useful hobby for everyone. You can create new hair clips just in minutes and enjoy your creations. Hair clips are necessary for you and for your child.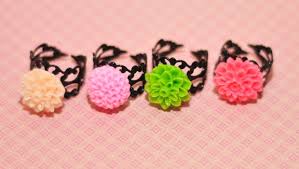 It's very easy and fun to make hair clips at home. Buy metal hair clips first. You can stick ribbons or make flowers and stick them onto the hair clip. You can also create hair clips with beads,glittering stuff and funny things as plastic animals ,hearts or any figures. You can also use stuffed figures. You only should attach then on the rubber bands and voila here is your new hair clip. You can  also use flowers for your hairclip you can create them out of fabric or out of felt. You can also use knitted things on your hair clips. Or you can also knit hair clips or hair bands. You can also design hair clips by sewing . Sew a fabric around the rubber band and your hair clip is created.