Handmade Napkin Holder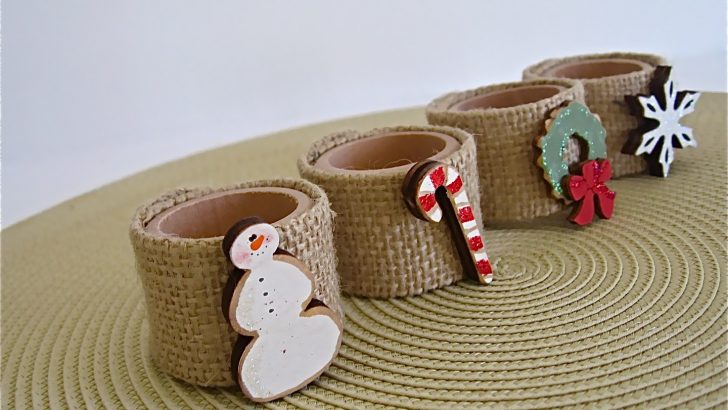 NAPKIN HOLDER
If you are a creative person, you will do it yourself something for your house. Only imagine and make sure you can do it, then follow clues step by step. For example napkin holder. You can do some sweet and little napkin box with your hands. Also that is really simple.
FELT NAPKIN HOLDER
First you should go shopping and buy some felt; yellow, green, purple it doesn't matter. What kind of colour if you like. Then draw a lotus flower, cut it like a flower. Stick a rubber band under the felt. It is ready to use!
NAPKIN HOLDER WITH A FABRIC
If you have a waste fabric you can cut it what ever if you like then stick it a card board. Then it is a napkin box.
WINE CORK NAPKIN HOLDER
If you drink too much wine, it will useful for your napkin box. First of all you should drink wine or collect some wine cork. When you have enough wine cork you can align them to square. It is the floor of your napkin holder. Then you should put them one after the other. If you like to paint it, you can paint them of course.
You do not want to be occupied with doing these things you can use empty, old boxes. For example you bought a cake and it has a box of coruse. Do not cast away it, keep it. Then you can use it for a napkin holder. It is simple and easy to do it.